New Feature: Two-way Google Calendar Sync
We've implemented the ability to sync your Google Calendars with Verbling and vice-versa. You can add your calendars in admin settings. Events in your Google Calendar will be blocked off in your weekly calendar and not available for booking. Your lessons on Verbling will show up in your Google Calendar.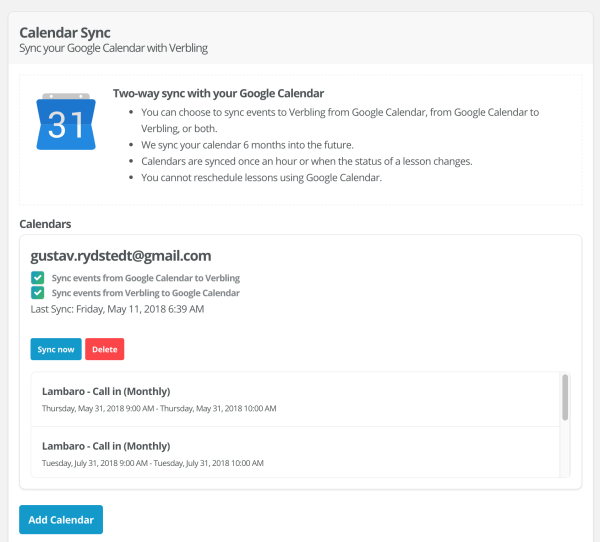 You can choose to sync events from your Google Calendar to Verbling, or from Verbling to your Google calendar, or both.

We sync your calendar 6 months into the future.

Calendars are synced once an hour or when the status of a lesson changes.

You cannot reschedule lessons using Google Calendar.
Do let us know if you find any issues with using this tool.